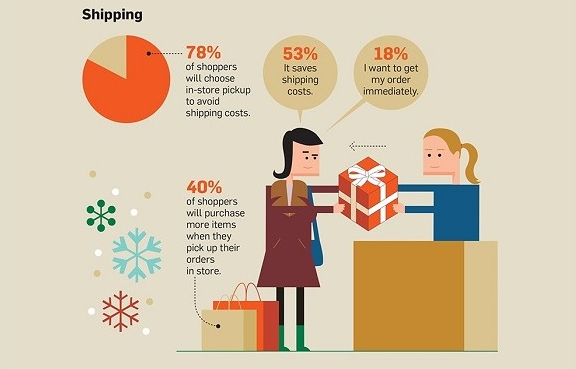 Now that Singles Day, Black Friday and Cyber Monday over, we are now well into the peak Christmas shopping rush.
And so we wonder – are eCommerce customers happy?
This infographic from Radial, a US based ecommerce-tech company, looks at the modern-day consumer and their expectations during this busy shopping period.
Some of the key messages are:
If you are experiencing product availability issues 81% will go to a competitors site
91% of online shoppers say they will spend more to qualify for free shipping – and 89% say that they are prepared to wait 5-10 days for delivery.
Payment processes must be easy – 57% of consumers will think twice about placing an order;
78% of consumers will choose in-store pickup to avoid shipping costs.
Food for thought!