Euroroute Logistics
Say Goodbye to Lag: Gaming at Its Best with Wi-Fi 6
In today's digital landscape, reliable and high-speed internet connectivity is essential for the modern family and work environment. As a leading provider of no-touch CPE deployment to Internet service providers, Euroroute Logistics recognizes the importance of Wi-Fi 6 in delivering optimal connectivity. We preconfigure AVM FRITZ!Box devices and ship them directly to end-users, ensuring seamless deployment and a simple plug and play set up for users. Our leading range of CPE devices are designed to meet the unique needs of a constantly evolving digital market. Adding to this, our market-leading cloud ACS with AVSystem allows for efficient device management once in the field. In this article we look at how Wi-Fi 6 is changing the gaming landscape and why Euroroute is the go-to choice for unparalleled performance and reliability.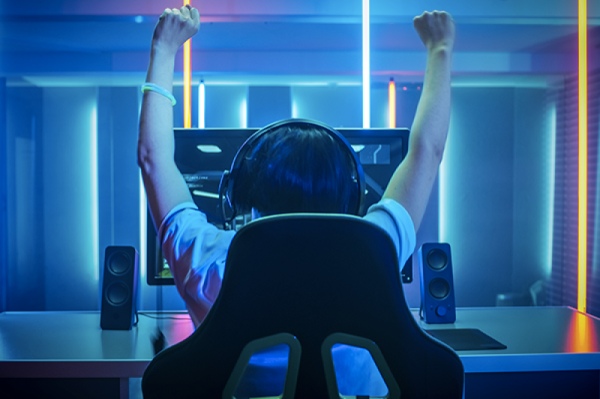 The New Era of Wi-Fi 6 in Gaming
Wi-Fi 6 isn't just another upgrade; it's a new era, particularly when it comes to gaming. This new standard brings faster speeds, broader coverage, and more simultaneous device connections. For gamers, this means no more lag, faster load times, and a more immersive experience.
Why Do Gamers Care?
Comprehensive home Wi-Fi coverage has become as important as speed itself in influencing customer loyalty to internet service providers. "Dead zones" are no longer acceptable, and with Wi-Fi 6's enhanced capabilities, coupled with Mesh Wi-Fi, you can say goodbye to them for good. What this creates is a playing field where every gamer can operate at their best, free from the shackles of stuttering internet and laggy connections.
Euroroute's AVM FRITZ!Box Devices: A Gamer's Best Friend
At Euroroute our range of CPE is built around optimal performance and the choice of Wi-Fi 6 options offered via AVM FRITZ!Box devices are optimised for the high demands of modern gaming. These routers offer the ultimate trifecta: speed, reliability, and extensive coverage, ensuring that gamers can focus on what they love rather than constant rebooting to improve their Wi-Fi signal.
1. Unparalleled Speed: 
With top-tier technology supporting Wi-Fi 6 standards, get ready to experience gaming like never before.
2. Reliability:
Our devices offer consistent and stable connections, letting you game on without interruptions.
3. Coverage:

 
Say goodbye to dead zones with FRITZ!Box devices, offering comprehensive home Wi-Fi coverage that keeps you connected everywhere.
The Power of Partnership
Our partnership with AVM FRITZ!Box amplifies our capabilities, allowing us to deliver a gaming experience that goes beyond the standard benchmarks. Combined with our market-leading cloud ACS with AVSystem, you can remotely manage and optimise these devices, offering a hassle-free and optimised gaming experience to your end users.
Euroroute Recommendation
In a world where gaming is more interactive and demanding than ever, a reliable and fast internet connection is crucial. At Euroroute Logistics, we understand the importance of speed and reliability. We offer not just comprehensive Wi-Fi coverage but a partnership that promises to elevate your gaming experience. From pre configured devices shipped directly to end-users, to our market-leading cloud ACS for device management, we cover all the bases.
Partner with us and discover unparalleled gaming performance through a 30-day commitment-free trial. In the gaming universe, timing is everything, and with Euroroute's AVM FRITZ!Box devices, you gain the competitive edge.
Wi-Fi 6 marks a gaming revolution, erasing lag, speeding load times, and deepening immersion
Dead zones vanish with Mesh Wi-Fi, liberating gamers. Euroroute Logistics champions AVM FRITZ!Box, epitomizing Wi-Fi 6 excellence, offering speed, reliability, and wide coverage. Partner with us, embrace gaming's future, and triumph.