Euroroute Logistics
Increase Customer Retention with a Cloud ACS
Why Customer Retention Matters
In the competitive landscape of Ireland's Internet Service Provider (ISP) market, retaining customers is essential for business growth. Customer churn erodes revenue, increases acquisition costs, and can tarnish your brand reputation. Euroroute, in strategic partnership with AVSystem, a market-leading Cloud ACS provider, is at the forefront of redefining device management. In this article we guide Irish ISPs through the transformative power of Cloud ACS (Auto Configuration Server) in boosting customer retention.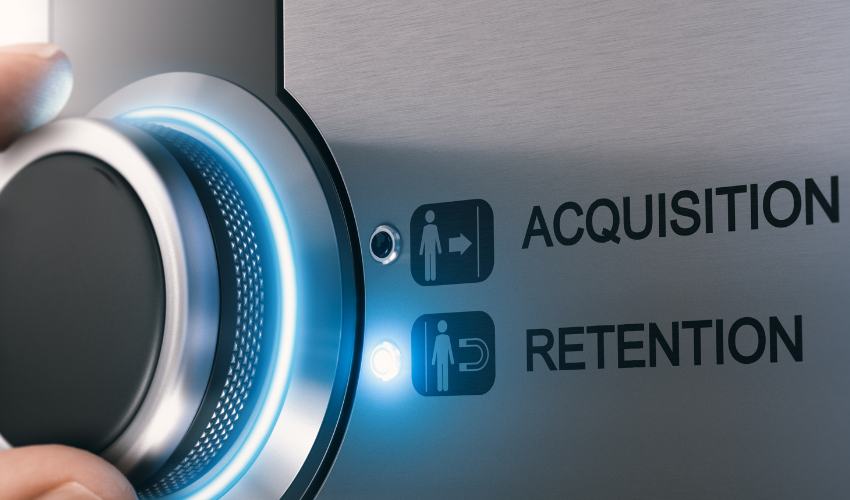 The Challenges Faced by Irish ISPs
Ireland has geographical and infrastructural challenges that can make broadband service provision a complex task. From the bustling streets of Dublin to the remote corners of the Wild Atlantic Way, the expectations for consistent, high-quality internet service are the same. However, meeting these demands while maintaining operational efficiency is no small feat. Tech-savvy customers in Ireland are increasingly demanding, expecting not just connectivity but optimal performance and seamless user experience.
What is Cloud ACS and Why It's a Game-Changer
Cloud ACS provides a centralised platform for the remote management of customer premises equipment (CPE), like routers and modems. It offers ISPs a fantastic opportunity to optimise their services, troubleshoot issues proactively, and offer added-value services—all without the customer even knowing it. Imagine being able to resolve a customer's connectivity issue before they even have to pick up the phone. The power of Cloud ACS is not just in cost savings, but in delivering an internet experience so smooth that your customers wouldn't dream of switching providers.
Key Metrics: The Real-World Impact of Cloud ACS
Reducing customer service calls is one of the immediate benefits of implementing Cloud ACS. Fewer service calls lead to happier customers, which, in turn, leads to higher retention rates. Cloud ACS can provide deep insights into network performance, enabling ISPs to offer tailored services to their customer base. With high-frequency monitoring, the ACS keeps constant tabs on key performance metrics like bandwidth usage, signal strength, device temperature, and error rates. This real-time data can be invaluable for identifying issues before they impact customer experience. For example if the ACS detects that a particular area of a network is showing signs of congestion, it can dynamically adjust resource allocation before any customer complains about "the internet being slow". This level of personalisation and proactive service can transform customer relationships from transactional to loyalty and advocacy.
Turning Insights into Actions

This constant influx of real-time data isn't just stored; it's analysed and acted upon. Automated rules can be set up to deal with common issues instantly. Should more complex problems arise that can't be solved automatically, the system can flag these for immediate human intervention, providing customer service agents with the detailed data they need to quickly diagnose and solve the issue.
Partnering with the Best: Cloud ACS Solutions
Incorporating a Cloud ACS solution into your service offering is an investment in your company's future. For this critical operation, quality and reliability are paramount. Euroroute partners with market leading AVSystem to offer unmatched scalability, robustness, and feature sets that are designed to meet the demands of modern ISPs.
The Bottom Line for Irish ISPs
Customer retention is the bedrock of any successful business strategy, and in the fast-evolving landscape of ISPs, it's no different. Leveraging the capabilities of a Cloud ACS can set you apart from the competition by offering your customers a seamless, trouble-free internet experience. At Euroroute, we work hand-in-hand with our ISP partners to integrate Cloud ACS solutions that not only meet but exceed their needs. We invite you to experience the future of CPE management with a 30-day, no-obligation free trial.
Contact Euroroute
So, if you're looking to elevate your customer retention game, Cloud ACS offers a compelling solution worth exploring. The future of customer retention for Irish ISPs is not just in faster broadband speeds but in smarter, more proactive service provision. Cloud ACS is your ticket to a satisfied and loyal customer base.
Euroroute, in partnership with AVSystem, introduces Cloud ACS for Irish ISPs.
This innovative system optimizes services, reduces service calls, and provides real-time insights into network performance, boosting customer retention. Elevate your ISP's customer retention strategy with Cloud ACS for a seamless and trouble-free internet experience.