Euroroute Logistics
Connecting the Smart Home: Wi-Fi 6 and the Internet of Things (IoT)
As the world moves closer to a seamless, interconnected digital landscape, smart homes and Internet of Things (IoT) devices have become increasingly prominent. At Euroroute, we understand the complexities of this evolving ecosystem and aim to simplify it for our ISP partners. As a leading provider of no-touch CPE deployment to Internet service providers, we offer pre-configured devices shipped directly to end-users to facilitate effortless connectivity.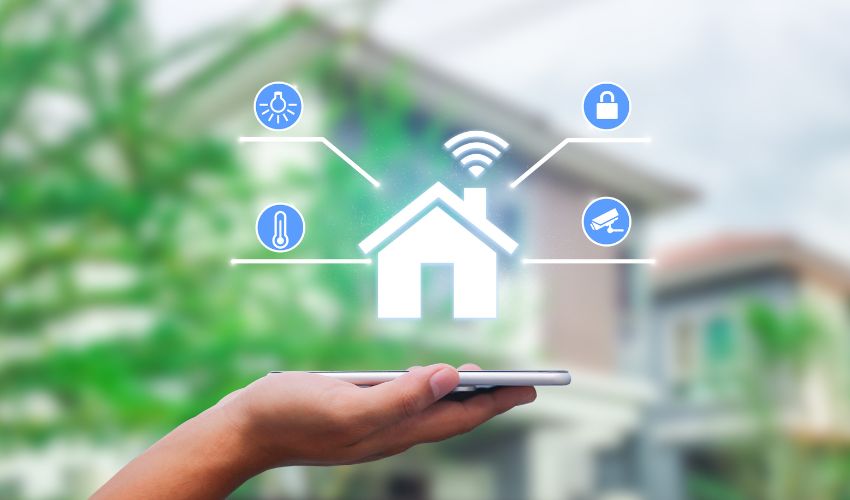 The Advent of Wi-Fi 6
Wi-Fi 6 adoption is growing rapidly in the Irish broadband market. According to a recent report by the Commission for Communications Regulation (ComReg), the Irish telecoms regulator, the number of Wi-Fi 6-enabled devices in Ireland increased by 175% in 2022. Wi-Fi 6 offers faster speeds, lower latency, and the ability to connect multiple devices simultaneously. The latest generation of Wi-Fi technology, it is designed to meet the demands of modern smart homes filled with IoT devices.
Challenges in Smart Home Connectivity
Managing a modern smart home can present numerous challenges from dead zones and inconsistent speeds to the complications of handling multiple devices. That's where Wi-Fi 6 can play a vital role in resolving these issues. While the idea of a fully connected home sounds fantastic, the reality often includes areas where the Wi-Fi signal is weak or nonexistent, commonly known as "dead zones." These dead zones can wreak havoc on devices that rely on a steady connection. For example, a smart security camera placed at a far corner of your house might lose its connection frequently, rendering it ineffective.
How Wi-Fi 6 Addresses These Challenges
In a modern connected home, you might have a range of devices from smart thermostats to automated lighting. These devices need a consistent connection to update temperature settings in real-time. A drop in the Wi-Fi signal can mean your home gets too hot or too cold before the device can adjust itself. Similarly outdoor security lights may become ineffective if the Wi-Fi signal is not stable. Wi-Fi 6 offers solutions to many of these challenges. With higher data rates, increased capacity, and lower latency, it enables a smoother, more robust experience for all your connected devices. From smart refrigerators and thermostats to IoT-enabled security systems, Wi-Fi 6 ensures that your home stays smart, without the complication.
Euroroute & AVM FRITZ!Box
Our partnership with AVM FRITZ!Box allows us to provide a range of CPE devices that are cutting-edge and Wi-Fi 6 compatible. These devices are designed for forward-thinking ISPs that want to offer their customers the best in-home connectivity solutions.
Managing Multiple Devices with Cloud ACS from AVSystem
Our market-leading cloud ACS solutions in partnership with AVSystem provide a hassle-free, comprehensive device management solution. Simplifying the complex ecosystem of connected devices in your end users smart home is now just a few clicks away. When ISPs can offer robust, future-proof solutions, customer retention becomes a much easier goal to achieve. With the advent of Wi-Fi 6 and efficient device management solutions like Cloud ACS, ISPs can look forward to reduced customer service calls and increased loyalty.
Euroroute Recommendation
Interested in reaping the benefits of Wi-Fi 6 for your customer base? At Euroroute, we offer a 30-day obligation-free trial for our cloud ACS solution. Don't miss the chance to future-proof your service offerings. The arrival of Wi-Fi 6 and IoT is changing our homes and transforming the entire landscape of internet connectivity. At Euroroute, we're committed to helping ISPs leverage these groundbreaking technologies for maximum customer satisfaction and retention. Comprehensive home Wi-Fi coverage is now as crucial as speed itself in influencing customer loyalty to internet service providers.
With the advent of Wi-Fi 6 and efficient device management solutions like Cloud ACS, ISPs can look forward to reduced customer service calls and increased loyalty.
Wi-Fi 6 offers faster, more reliable connections for smart homes, overcoming dead zones and device connectivity issues. Partnering with AVM FRITZ!Box and AVSystem's Cloud ACS simplifies device management, reducing customer service calls and boosting loyalty for ISPs.