Euroroute Logistics
Decoding the Future: How FRITZ!Box 7530 AX is Redefining ISP Standards in Ireland
In an industry that's always racing to the next technological frontier, staying ahead means adopting the best tools available. As a leader in no-touch CPE deployment to Internet Service Providers, Euroroute understands the significance of not just meeting but exceeding market demands. We preconfigure devices like the FRITZ!Box 7530 AX router and ship them directly to your end users, streamlining the entire process. In partnership with AVM FRITZ!Box and AVSystem's market-leading cloud ACS, we are fulfilling orders and partnering in shaping the future of ISP standards in Ireland.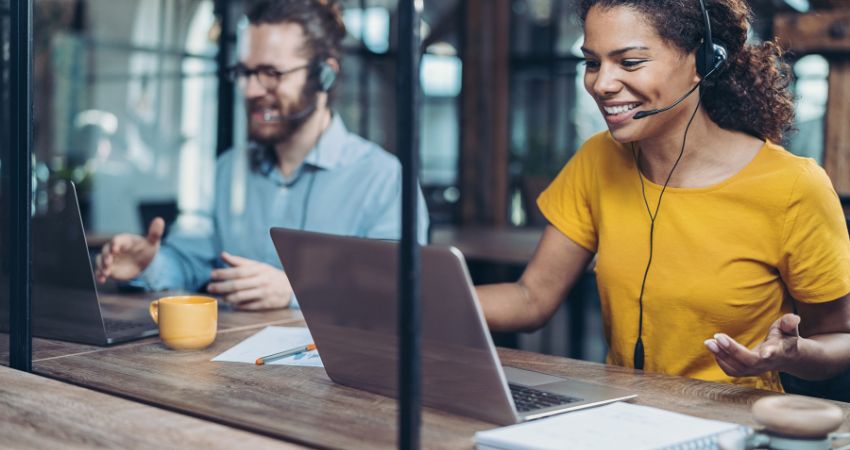 Price to Quality: FRITZ!Box 7530 AX
The FRITZ!Box 7530 AX sets a new benchmark for performance, reliability, and adaptability. Featuring Wi-Fi 6 support, an advanced chipset, and an array of other groundbreaking features, this device is crafted to meet the dynamic needs of the digital age. It perfectly aligns with the strategic goals of any forward-looking ISP.
Why FRITZ!Box 7530 AX?
Wi-Fi 6 Compatibility: Wi-Fi 6 is already becoming more and more prevalent with growth in customer awareness and demand. This device not only supports it but optimizes it, paving the way for faster, more reliable internet access.
2. Scalability: Its advanced architecture means it can adapt as your service offerings expand, providing a scalable solution that grows with your business.
3. Wi-Fi Performance: The FRITZ!Box 7530 AX delivers impressive speeds of up to 1,800 MBit/s on the 5 GHz band and 600 MBit/s on the 2.4 GHz band. With its 2×2 configuration for the 2.4 GHz band and 3×3 for the 5 GHz band, coupled with Multi-User Multiple Input Multiple Output (MU-MIMO) technology, the device ensures that your network achieves optimal performance. 
4. User Experience: With the capability to eliminate 'dead zones' in Wi-Fi coverage, the FRITZ!Box 7530 AX enhances user experience significantly, which is as crucial as speed in retaining customer loyalty.
Strategic Asset for ISPs
With the introduction of this router, ISPs have a strategic asset that goes beyond mere connectivity. Its capabilities in boosting Wi-Fi coverage and speed, as well as its scalability, make it an indispensable tool for long-term growth. As the market constantly evolves, aligning with technologies that can readily adapt is fast becoming a necessity to stay competitive.
How Euroroute Adds Value
By partnering with AVM FRITZ!Box, Euroroute brings its extensive experience in order fulfillment and logistics into the equation. We have a wide network of partners, and we leverage this to deliver not just a product but a comprehensive solution. This is further enhanced by our partnership with AVSystem, enabling us to offer a cloud ACS that allows for efficient device management once in the market.
Euroroute Recommendation
In the dynamic world of Internet services, beyond competing on connection speeds, staying ahead is also about reliability, scalability, and customer satisfaction. FRITZ!Box 7530 AX offers all of these and more. When you choose to work with Euroroute, you're partnering with a leading range of CPE devices and committed collaboration to redefining ISP standards in Ireland. By offering comprehensive home Wi-Fi coverage that directly influences customer loyalty and aligning it with robust order fulfillment and logistics solutions, we're setting the stage for your success. Choosing the right partners and technologies can make all the difference. Let Euroroute guide your growth plans with the FRITZ!Box 7530 AX.
Euroroute's FRITZ!Box 7530 AX is reshaping ISP norms in Ireland.
With Wi-Fi 6 support, scalability, and impressive speeds, this device delivers a superior user experience. It's a strategic asset for ISPs, and Euroroute's partnership with AVM FRITZ!Box and AVSystem ensures efficient device management. The future of ISPs is here.