Euroroute Logistics
How Cloud ACS Helps to Provide a Great Wi-Fi Customer Experience
In the increasingly competitive landscape of Internet Service Providers, customer experience is top of priorities for ISPs in Ireland and globally. Leveraging state-of-the-art technology like Cloud-based Auto Configuration Servers (Cloud ACS) can be the game-changer you're looking for. In this article we will explore how Cloud ACS can significantly enhance device management, speed up issue resolution, and create tailored service experiences—thereby adding unparalleled value to your customer service efforts.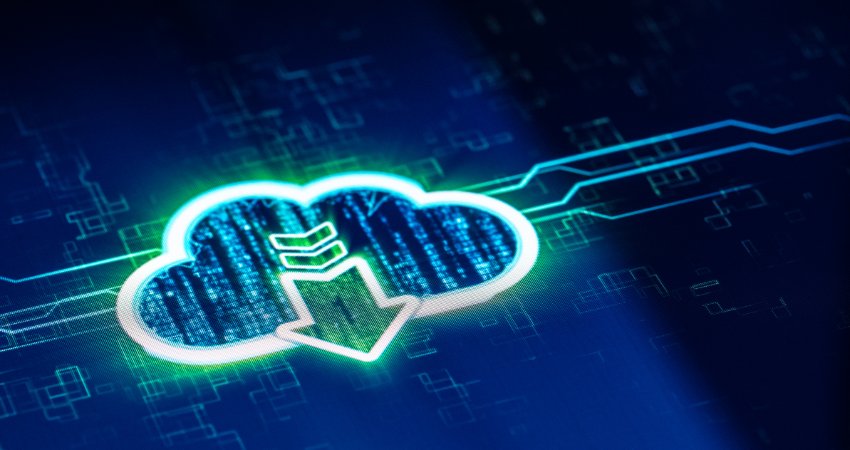 Cloud ACS in the Irish ISP Market
Cloud ACS, or Auto Configuration Server, acts as a hub of operational efficiency and customer satisfaction for Irish ISPs. This centralised platform goes beyond traditional capabilities and brings the benefits of remote diagnostics and automated firmware upgrades directly to your operations centre. Features such as API connectivity and the latest Wi-Fi 6 technology are transformative elements that elevate device management and network performance to new levels. In the competitive landscape of Irish internet services, Cloud ACS is increasingly becoming an indispensable asset for forward-thinking ISPs.
Why Irish ISPs are Turning to Cloud ACS for Sustainable Customer Loyalty
Cloud ACS is a powerful tool for preemptively identifying and mitigating issues before they escalate into significant customer pain points. By taking a proactive approach to customer premises equipment (CPE) management, Irish ISPs are able to address customer issues before they occur in the first place. Using AVSystem's Cloud ACS, an Irish ISP can remotely monitor the health and performance metrics of customer premises equipment, such as Wi-Fi routers. Through real-time analytics, the Cloud ACS identifies unusual spikes in packet loss or sudden drops in signal strength. Before the customer even notices an issue, like reduced internet speed or connection drops, the ISP's customer service team can proactively reach out to schedule a maintenance check or push a firmware update to resolve the problem. This approach not only minimises customer complaints but also sets a new standard in customer service.
Aligning Advanced CPE Solutions with ISP Needs
Today's customer demands far exceed just providing internet connectivity; they encompass advanced features, reliable service, and quick troubleshooting. With Euroroute's advanced CPE solutions, ISPs are better equipped to meet these demands, not just for today but for the foreseeable future. Advanced CPE enables ISPs to offer value-added services, thereby standing out in a competitive market.
No-Touch CPE Deployment by Euroroute
Traditionally, device setup and troubleshooting have been bottlenecks in customer experience. Euroroute's no-touch CPE deployment minimises these hassles. Devices are pre-configured and shipped, reducing setup times and lessening the chance of manual errors. The result is a smoother and quicker service delivery with a plug and play set up for the end user.
Partnership with AVM FRITZ!Box
Euroroute's partnership with AVM FRITZ!Box amplifies the benefits of our CPE solutions. Known for their high-quality devices, AVM FRITZ!Box enhances the quality of internet service by offering superior, reliable CPE devices that meet the rigorous standards of today's connected ecosystem.
Efficient Device Management through Euroroute's Cloud ACS with AVSystem
Cloud ACS not only facilitates easier device management but also simplifies network troubleshooting. Partnering with Euroroute's cloud ACS integrated with AVSystem technology ensures remote diagnostics and management, cutting down service downtime. This benefits not only the end consumers but also translates into operational efficiencies for ISPs.
Comprehensive Home Wi-Fi Coverage
In the age where every device is Wi-Fi enabled, comprehensive home Wi-Fi coverage has become a necessity. Euroroute's cloud ACS solutions ensure a robust home Wi-Fi network, keeping customer satisfaction at the forefront and aiding in customer retention.
Euroroute Recommendation
The rising demands of ISP customers results in the need for innovative, reliable, and efficient solutions. Through Cloud ACS, Euroroute provides a robust framework for device management and customer satisfaction. Our solutions are designed to meet the unique needs of ISPs, thereby driving customer satisfaction, reducing churn, and creating operational efficiencies. If you're looking to elevate your ISP market share in Ireland, Euroroute offers the tools and expertise to help you stay ahead in this competitive market.
Contact Euroroute
At Euroroute Logistics, our goal is to be more than just a service provider; we strive to be a trusted partner in your journey towards long-term growth. So, why not explore the multifaceted benefits of outsourcing with a partner committed to your long-term success?
Cloud ACS is a game-changer for Irish ISPs
Enhancing customer experiences with remote diagnostics, proactive issue resolution, and advanced CPE solutions. Euroroute's partnership with AVM FRITZ!Box and Cloud ACS integration with AVSystem technology offer efficient device management and robust home Wi-Fi coverage, setting new service standards.